OUR MAINTENANCE SOLUTIONS
Our commercial and residential elevator maintenance plan provides the basic level of service and maintenance to keep your elevator safe. These plans include a safety inspection, hoist way and door cleaning, floor leveling, valve adjustments, and checking for recalls.
Basic Elevator Maintenance
The minimum required maintenance to operate your elevator by code.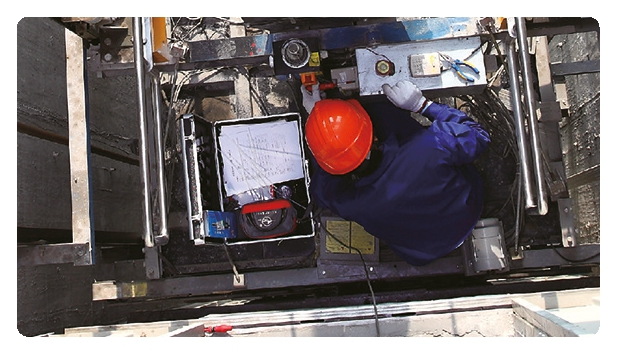 Comprehensive Elevator Maintenance
Parts, labor, and peace of mind for your elevator.                              .
Safety Inspection
Inspection from technician to get your elevator certified.
Our comprehensive Elevator Maintenance service program ensures minimum running interruption/downtime to end-users. This sets the standard for our advanced elevator maintenance services giving our clients the longest lifespan and best performance out of any elevator/lift that we install.
Our servicing and maintenance program offers:
Maintenance Service
Every month, trained technicians are dispatched to your premises to ensure everything is in tiptop condition and working perfectly. Moreover, we have a 24-hour maintenance back up system and round-the-clock Call Center that is ready to serve you as and when required.
Major Repair
Volkslift East Africa offers a full range of repair and parts replacement services for elevators and escalators of lifts, elevators and moving walkways.
Inspection
All Volkslift elevators, escalators and moving walkways are required to undergo a routine inspection conducted by our technicians annually to review the fitness of the lift and renew the safety certificate.
Consultation
At Volkslift East Africa, we provide consultation services relating to vertical transportation design, evaluation and commissioning for clients who own or manage buildings with facilities involving elevators/lifts, escalators moving walkways, etc.
Request A Maintenance Quote Today!
[contact-form-7 id="572″]